---
TS3 Mod Finds - MissyHissy - 07-26-2019



Job Overhaul -- Interviews And More!






Now your sims have to attend interviews for job!



Download at Mod The Sims





-----------------------------------------------------





Deep Conversations






Deeper, more meaningful conversations between your sims!



Download at Mod the Sims




---
RE: TS3 CC Finds - Hellfrozeover - 07-27-2019

I'm really looking forward to trying both of these
Great finds!


---
RE: TS3 CC Finds - MissyHissy - 07-28-2019

The Job Overhaul is brilliant. It adds a lot and some of the comments during their interviews are hilarious. Haven't tried to Deep conversation one yet. I've installed it but I was in Edit In Game in CAW all yesterday so I haven't played with it yet.


---
RE: TS3 CC Finds - Hellfrozeover - 09-26-2019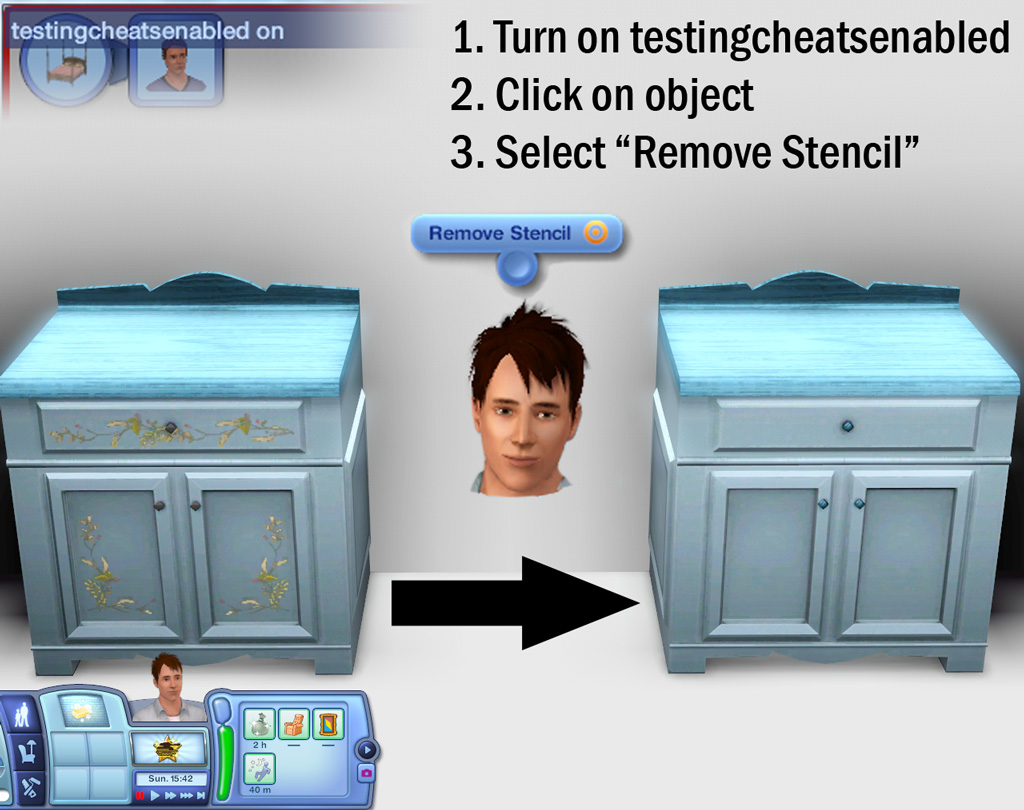 Remove stencils/overlays from build/buy/CAS objects in game

This is an old mod but a good one. I just remembered it when I saw something that Missy said in the TSD Discord!


---
RE: TS3 CC Finds - MissyHissy - 09-27-2019

*A Little Piece Of Me Dies*

Do you know, I think I've even seen this, years ago? How on earth have I not had this installed before? Thank you! 
---
RE: TS3 CC Finds - Margot - 09-27-2019

Omg this is awesome !!


---
RE: TS3 CC Finds - Norn - 10-01-2019

I oculd not live without the stencil remover anymore
---
RE: TS3 Mod Finds - MissyHissy - 12-28-2019

Skills Lose Progress

Download Over Here






"This is a pure script mod that makes skills lose progress over time, similar to the social group influence from University Life. Note that the University Life expansion is NOT required for this mod to work. Now, even if a sim has mastered a skill, they have to continue to use it or risk losing their hard-earned skill points."



I've been testing this one for several weeks. It's great! Really pushes your sims to keep up with their skills. It reminds me a lot of the hobby enthusiasm from Sims 2, where you needed to actively work on something hobby-related to keep the interest. This works the same way and it works with custom skills (Arsil's Programming, and Nraas Kama Simtra for example). 
---